The Board of Directors is responsible for making decisions that ensure that the non-profit corporation, Cesár Estrada Chávez Dual Language Immersion Charter School, Inc. dba Adelante Charter School is viable and focuses on educational, financial, legal and personnel issues.  Its major roles and responsibilities include establishing and approving all major educational and operational policies, approving all major contracts, approving the school's annual budget, overseeing the school's fiscal affairs, and selecting and evaluating the administrative staff.   The Board is responsible for fulfilling accountability requirements set forth in the Adelante Charter and in charter school legislation. Our board currently has seven members, but can have as many as eleven. All board meetings are open to the public and regular meeting agendas are posted publicly (outside the office and on the website) at least 72 hours before a meeting.  If you are interested in serving as a member of the board, we encourage you to observe the meetings and contact a member of the board or the principal of the school.
The regulary scheduled board meetings are held the first Monday of the month and begin at 5:30pm. There is a bilingual interpreter at all board meetings.  We recommend that you check the calendar for any changes in meeting dates and times.
Agendas for upcoming meetings and the minutes for past meetings are available on this page.
Brianna Aguilar, Board President, was born and raised in Santa Barbara attending Roosevelt, SBJHS and SBHS.  She has a BA in Social Welfare from UC Berkeley, and MA in Education and Cross-Cultural Counseling from San Diego State and is working towards a PhD at the Gevirtz Graduate School of Education at UCSB.  Brianna has almost a decade of experience working in education (K-12 and higher education) in Oakland, San Francisco, San Diego and Santa Barbara.  She now is the Events & Community Programs Officer at Montecito Bank and Trust where she manages the Bank's volunteer program and provides financial literacy and fraud prevention and cyber security education to local schools, nonprofits and the community at large. She has two boys who attend Adelante.
---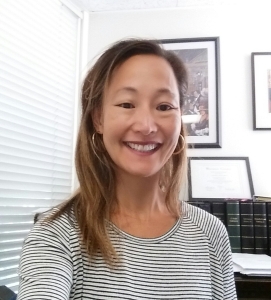 Amanda Lopez-Solis, Board Vice President, graduated from Westmont College with a BA in Political Science and received her JD from the Santa Barbara College of Law.  Amanda and her husband, Ruben, have two young girls that they are raising in a bilingual home.  Amanda is excited to be a part of Adelante as she strongly supports and encourages the bilingual education that Adelante offers, and finds it important for children at an early age to embrace other cultures and be exposed to a multicultural environment.  Amanda hopes to have her two daughters attend Adelante
---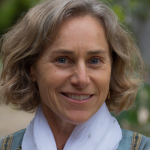 Sheila Cullen, Board Secretary, (B.A. UC Berkeley, M.A., University of Colorado at Boulder) currently works as a bilingual speech-language pathologist, specializing in Spanish-English language development and disorders in toddlers and preschool-aged children.  She has been a strong advocate for Spanish-speaking families, acting as a consultant to parents as well as colleagues in the area of primary language maintenance and bilingual language development.  Sheila is honored to be a part of the Adelante community, because she sees in her work how languages strengthen our families, enrich our culture, and cultivate harmony in our community.
---
Jack Rivas, Board Treasurer, attended local schools, including SBHS, SBCC and UCSB. Before working at UCSB as a counselor and instructor for 41 years, he taught and coached at SBHS, SBJHS and La Cumbre Jr High. Jack does extensive work locally, statewide and nationally on issues of Diversity, Equity and Inclusion. The non-profits include AHA, Just Communities, and Adelante Charter School.
---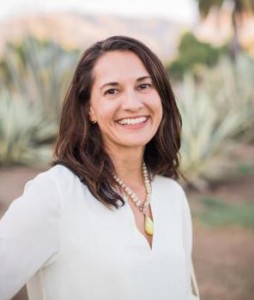 D. Inés Casillas, Board Member Dolores Inés Casillas is Associate Professor in the Department of Chicana and Chicano Studies and a Faculty Affiliate of Film & Media Studies and Applied Linguistics at the University of California, Santa Barbara (UCSB). Her book, Sounds of Belonging: Public Advocacy on U.S. Spanish-language Radio examines how immigration politics throughout the twentieth century have shaped the character and growth of U.S. Spanish-language radio. Her next book project examines the politics of language learning technologies. From cassettes, VHS sets, and Rosetta Stone to smartphone apps, Professor Casillas argues that consumer motivations for learning English and Spanish have dovetailed with changes in U.S. demographics and attitudes towards self-learning.
She is excited to be a part of Adelante's dynamic community where bilingualism and biculturalism is encouraged for all as a healthy foundation for longterm academic success.
She lives in Goleta with her husband, Dr. Andrew Csordás. Both her sons attend Adelante.
---
Annette Cordero, Emeritus Board Member is one of the founders of Cesar E. Chavez Charter School, now Adelante Charter School.  She attended SBUSD schools, Franklin, SBJHS, SBHS (Class of '75) and went on to graduate from SBCC and UCSB, where she earned a B.A. in English and a M.A. in Education with an emphasis in Reading.  She has been a full-time faculty member of the English Skills department at SBCC since 1997. She served two terms on the Santa Barbara Unified School District Board of Education from 2004 – 2012.   She has also served on numerous local boards, commissions and organizations, focusing primarily on issues of social justice. She currently serves on the boards of Just Communities and the Santa Barbara High School Alumni Association and has also been a faculty member for Just Communities' Institute for Equity in Education.
---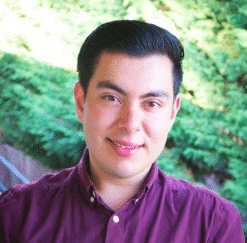 René García Hernández, Board Member
René García Hernández identifies as a queer CIS male of color, who is first-generation, Latinx, and an agent of hope. Throughout his life, René has always been a bilingual, unique, curious, lifelong learner who is intrigued by the discovery of knowledge, hope, love, and social justice. René shares his historia to allow peoples to identify with him and remind everyone we all have similarities and things in common as human. He loves dancing, spending time with his family, and believes that the students in our community will be the greatest multilingual leaders of our future.
---
Jennifer Navarro Rios, Board Member-Jennifer Navarro Rios (pronouns: she, her, ella) is a first-generation, Mexican, Santa Barbara native. Her passion for social justice stems from her experiences as a first-generation, Mexican woman, and she is particularly interested in intersectionality among social justice issues, including immigrant rights, reproductive justice, and mental health. Additionally, she is invested in holding the education system accountable for giving every student an equitable opportunity to succeed.
Jennifer
 received her Bachelor's Degree in Sociology from the University of California, Santa Barbara in 2015. She currently works for Planned Parenthood California Central Coast where she is responsible for writing and managing all of the grants for the organization. In her spare time, 
Jennifer
 volunteers and participates in  social justice events, enjoys barbecuing with her family, and is always on the lookout for new adventures.
---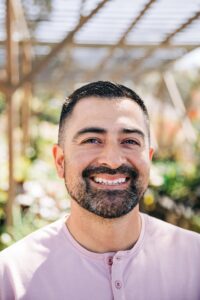 Andrew "Andy" Gil, Board Member– Andrew is a product of Santa Barbara Schools having attended Cleveland Elementary, Santa Barbara Junior High School, Santa Barbara High School.  He currently serves as an Academic Counselor and Instructor at Santa Barbara City College and is the Boys Varsity Basketball Coach at Cate School.  Andrew is Mexican American, Latino, and a second generation student as his father, who immigrated from Mexico, was the first of 12 siblings to graduate college and create a trend of making education a priority in his family.  He earned his BA in Political Science from UC Berkeley and his MA and PPS Credential in Counseling from Azusa Pacific University.  He has over a decade of experience working, counseling, and coaching in education and has done extensive work to make higher education more accessible and equitable, and an enjoyable experience.  He serves on the Board of Directors at the Carpinteria Children's Project making Early Childhood Education accessible for all families in Carpinteria.  He has committed himself to recruitment, retention, graduation and transferability for his students.   Andrew's wife works in education and they have two young children who they hope will have the opportunity to attend Adelante School. Adelante's mission for bilingual, bilterate, and multicultural students will empower students and create lifelong learners and exceptional citizens. Andrew looks forward to serving the students, families, teachers, and staff at Adelante. Andrew is honored to join the Board of Directors at Adelante and looks forward to the opportunity.
---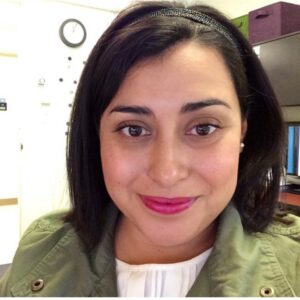 Mirian Gutierrez, Board Member– Mirian was born and raised in California's Central Valley. Thanks to the mentorship of college access programs in her high school, she attended the University of California, Santa Barbara as a first-generation student. Her passion for supporting first-generation, low-income, and underrepresented youth has led her to a career in college access for more than 15 years. She helps students and parents learn and navigate the college-going process in Santa Barbara County and Ventura County.
Today she is the Regional Manager for the Destination College Advising Corps Program under the UCSB Office of Education Partnerships. She is responsible for leading and supervising a team of college advisers and college access initiatives at seven high schools from Lompoc to Camarillo. She is incredibly proud to have a job that allows her to give back and make a positive impact in students' lives.
Mirian has been living in Santa Barbara since 2002 but still goes to the central valley once a month to visit family and friends. She is a proud wife and mother of two.
---