The K-6 teachers of Adelante Charter School all have a valid teaching credential and have "bilingual certification" as in our "two-way immersion" program, it is critical that teachers are fluent in the target language, Spanish. Our school culture is one that promotes academic success and this is achieved as our teachers set high expectations for themselves and for our students. Professional learning is a priority at Adelante and our teachers are trained in many of the most effective teaching strategies and instructional programs. Our teachers show great enthusiasm for collaboration with other teachers and communicate effectively with parents. Providing students with a quality learning environment is a priority here at Adelante and something you will find in our classrooms.
Kindergarten
Carolina Alcaraz -Liliana Carolina Alcaraz Garfias began her professional career in 2012 and joined the wonderful Adelante community as a Kindergarten Teacher in 2015. She is originally from Guadalajara, Jalisco, Mexico, and moved to California in 2003 along with her parents and brother. Education became the most important path to continue thriving after arriving in the United States. Her passion for teaching helped her to obtain her teaching credential and Masters Degree in Bilingual Education from Antioch University of Santa Barbara. Knowing first-hand the importance of keeping your roots and culture as part of your identity, motivated her to obtain the Bilingual Authorization from Cal State LA. Creating a strong relationship among teacher, student, and family is imperative for Mrs. Alcaraz. The student-centered and safe environments with high expectations are also the number one priority in Mrs. Alcaraz's style of teaching. Outside of school, Mrs. Alcaraz loves to spend time with her husband, Ricardo and her two children, Emilia Carolina and Cristiano Ricardo. The teacher's favorite activities are enjoying the beach, attending concerts, eating, dancing, exercising and rooting for her favorite teams, Chivas Rayadas del Guadalajara and Los Angeles Rams.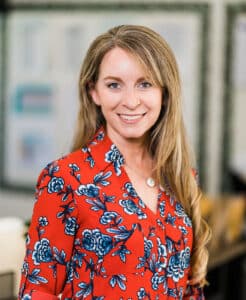 Fernanda Morales -Joined the Adelante family in 2016 after moving to Santa Barbara from Florida. She is originally from Argentina where she graduated from the National University of Tucuman with a Bachelor of Arts in Teaching English as a Second language. She taught English for more than ten years to children and adults from all over the world. She married her American husband and moved to Florida where she taught English and Spanish for about 5 years. Her goal was to teach at young children at elementary schools so she went on to obtain her Multiple Subject Teaching Credential. She has experienced the value of learning a second language and respecting other cultures in her own life, and so she strongly supports Adelante's mission and feels proud to be part of such a great family. Ms. Morales' main goal is to create a friendly and nurturing atmosphere in her classroom where every student feels valued and motivated to develop his full potential. When she is not teaching, she enjoys doing all sorts of outdoor activities: running, walking, working out and exploring nature. She looks forward to the many adventures that teaching Kindergarten will bring this year!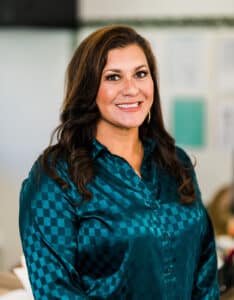 Graciela H. Rodriguez (Chely) is in her nineteenth year as an educator at Adelante Charter School. This year she is also Director of Special Education. As much as she loves to teach, she also loves to learn. As a teacher, she understands the powerful impact a teacher can have on children and is dedicated to form strong relationships with her students, their parents and the community at large. One of her greatest joys is building community in her classroom, facilitating workshops for parents to educate them about the achievement gap and empower them to be proactive in their child's education. Maestra Rodriguez is inspired by the academic and social growth of her students as they work collaboratively, practice compassion for all beings and become self-directed, life-long learners. With a heart full of passion, love for the history of ACS and the César Chávez Core Values, Maestra Rodriguez is dedicated to the success of ALL her students. She's involved in many organizations and activities that promote social justice and equity in the community. She is a commissioner for the City of Goleta Parks and Recreation, Signature Project Chair for the Junior League of Santa Barbara, Membership chair for SB-VAWLT, a volunteer for PEP (Postpartum Education for Parents) and recently became a Board Member for Explore Ecology. In addition to her passion for education, Maestra Rodriguez loves animals, being married to her partner Bernie and being a mom to her son Vicente. ¡SI SE PUEDE!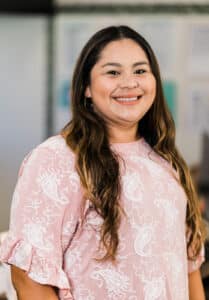 María Dolores Meraz is a second grade teacher at Adelante Charter School. She has thirteen years of experience as a teacher, and for the last four of those years she has taught second grade. Mrs. Meraz was born in La Loma, Durango, Mexico. She studied to be an elementary school teacher at the Normal Rural in Saucillo, Chihuahua. Later, she graduated with a Master's Degree as a mathematics teacher at the Normal Superior De La Laguna. She is married and has three daughters. In January of 2000, she began studying English as a second language at the Allan Hancock Community College in Santa Maria, California. In May of 2004 she completed her General Education there and transferred to Cal Poly San Luis Obispo where in March of 2007 she earned her teaching credential. Mrs. Meraz truly believes in two-way immersion as a tool for supporting all students to demonstrate positive attitudes and behaviors toward other cultures. Mrs. Meraz not only cares that her students learn academic concepts, but that they also develop moral values and love for their families.
Tania Ferrufino will be teaching second grade this year and is new to the Adelante family. She is originally from El Salvador where she spent 5 and half years of her life before moving to Santa Barbara. She earned her Bachelor's degree in Liberal Studies from San Diego State University, and earned her credentials from the California State University of Los Angeles. Ms. Ferrufino most recent involvement with education has been at Franklin Elementary where she taught a Kindergarten summer program. Prior to her work at Franklin she was a curriculum specialist at Roosevelt Elementary for all of first grade. Ms. Ferrufino's love of teaching came at a very early age and has led her to where she is today. Ms. Ferrufino believes that it takes a community to educate children, and belives that each student should be valued for his or her individuality. Ms. Ferrufino sets the bar high in her classroom and expects excellence for each and everyone one of her students. She is so humbled and excited to be working at a bilingual school and cannot wait to learn and grow at Adelante.
Maestra Ruiz Santillán is a third grade teacher at Adelante Charter School where she began her career 10 years ago. She was born and raised in beautiful Santa Barbara. As a student of the University of California, Santa Barbara, she had the opportunity to study abroad in Granada, Spain, in 2005 at the CEGRI language school. She earned a Bachelor's degree in Chicana/o Studies, a Masters in Education, and a bilingual teaching credential from UCSB. She is an educator who is appreciative of the opportunity to teach her students and is committed to providing them with a rigorous third grade experience.
She is married and a mother. Along with spending time with her family, traveling, cooking and scrapbooking to record those special moments in her life. Mrs. Ruiz Santillan's mission is to teach to the highest standards, guide students to collaborate and learn from each other, and to help them become kind, well-rounded citizens of the world. Yes we can!
Brenda Rubio is a third grade teacher at Adelante Charter School. She first began her teaching career as a kindergarten teacher. She taught kindergarten for 2 years and then continued her teaching journey in third grade. This will be her third year teaching third grade at Adelante and her fifth year overall. Maestra Rubio is married to Jorge Santana, also a Santa Barbara elementary school teacher. They are new parents to a beautiful little baby boy named Noah. One of the things Maestra Rubio enjoys doing the most is traveling with her family. She loves learning and exploring new cultures, trying new foods and being little adventurous.
Growing up in Santa Barbara as a bilingual student, she has seen the importance of being not only bilingual, but also bi-literate. She is very excited to be a part of a school that provides students the opportunity to develop bilingualism. Maestra Rubio received her Bachelor's degree and Multiple Subject Teaching Credential at CSU Channel Islands. Her goal is to provide a learning environment that promotes critical thinking, as well as a place where students can collaborate and inspire each other to be successful. Maestra Rubio is looking forward to motivating her students' to a life long love of learning just as her teachers did during her school years.
Fourth, Fifth & Sixth Grades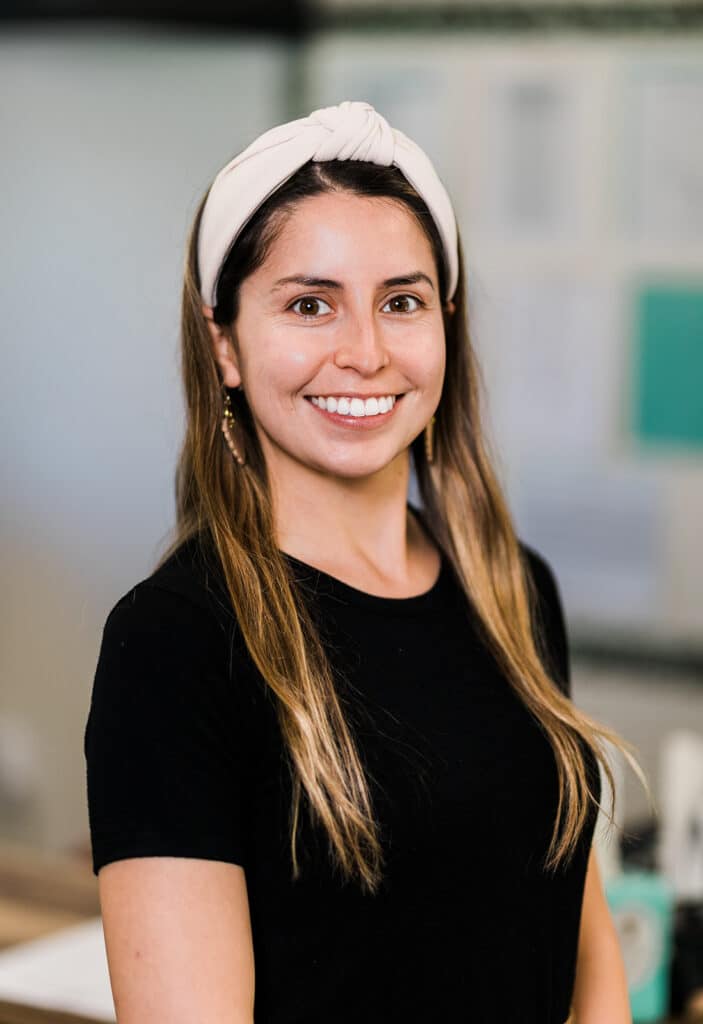 Annabel Meza is one of the fourth grade teachers at Adelante Charter School. She received her Bachelor's degree in Sociology with a double minor in Education and Spanish. She continued her studies at UCSB where she received her Masters of Education and multi-subject teaching credential. Ms. Meza began her journey at Adelante as a student teacher in 2016. Her love for the Adelante community grew immensely and she knew that Adelante was the place she would like to call home. Growing up in East Los Angeles as a bilingual student, she has learned the importance of learning a second language and the value of maintaining students native language. Her love for teaching came at an early age as she was inspired by her pre-kindergarten teachers, who she maintains a close relationship up to this day. This experience has inspired her to also create close relationships with students and parents in order to create a community that inspires, encourages, and promotes educational goals. Ms. Meza is excited to continue working with our community and cannot wait to continue learning and growing at Adelante Charter School.
Alexia Limón- bio coming soon
Monica Dettmer started teaching in 2015, and has been at Adelante since 2017. She taught sixth grade for two years, and since then has been teaching fifth grade. She studied Spanish, English and Education at UC Davis, and got her teaching credential and Masters at UC Santa Cruz. She loves running, reading, the outdoors, animals, music, and Adelante Charter School! Monica is a lifelong learner who is passionate about learning from and alongside her students.
Janina Tabilo is honored to join Adelante this school year as she will be teaching fifth grade. She was born and raised in Santiago, Chile. During her childhood and young adulthood, she had opportunities to live and study abroad, experiences that grew here passion for cultures and opened her mind to education in the world. For this reason, she obtained her bachelor's in Education from Universidad Andrés Bello in her home country. In 2008, she moved to the United States and rapidly continued her teaching career. She has been educating children for thirteen years in different grades and settings, including schools in North Carolina, Pennsylvania, Oregon and Chile. She is passionate about Education and always looks for new opportunities to learn and become a better educator. In 2019, Janina received her Master's of Educational Leadership from Concordia University, Portland. Besides her teaching passion, she enjoys relaxing at the beach, dancing, studying and visiting family and friends worldwide.
Veronica Ramos is a sixth grade teacher and joined the staff in 2011. She was born and raised in a Spanish speaking home where her parents passed down strong Mexican values and instilled the importance of an education. She earned her Bachelor's degree in Spanish and Chicana/o Studies at the UCSB in 2008. Two years later she went back and earned a Masters in Education and a bilingual teaching credential. She truly loves teaching, and sees her work as the planting of seeds where she experiences tremendous joy watching the children sprout. When she is not at Adelante, you can find her playing team sports, softball being her favorite. She also enjoys watching her students play youth sports. Her teaching philosophy is centered around cooperation where students have the opportunity to construct their own learning. She finds that the students not only learn together but they also teach each other. In her classroom Maestra Ramos creates an environment where everyone strives to become a successful TEAM; where everyone is important, respected, valued, loved and encouraged.
Perla Navarro Lewis is one of the 6th grade teachers at Adelante Charter School. Mrs. Navarro Lewis was raised in Solvang, CA, a little Danish town 35 miles north of Santa Barbara. She obtained a Multiple Subject Credential, an Education Specialist Credential and a Masters in Education from Antioch University, Santa Barbara. She is married and a mother to two daughters. When she is not teaching she enjoys coaching volleyball, going to baseball and football games, crafting, going on day trips around the central coast, taking pictures and organizing and decorating her home. She loves volunteering within the community! Maestra Navarro Lewis believes that relationships are the foundation to learning. She creates and maintains relationships with students and their families in her classroom every year. She always says, "If you can get a student to believe in themselves, they can achieve anything!"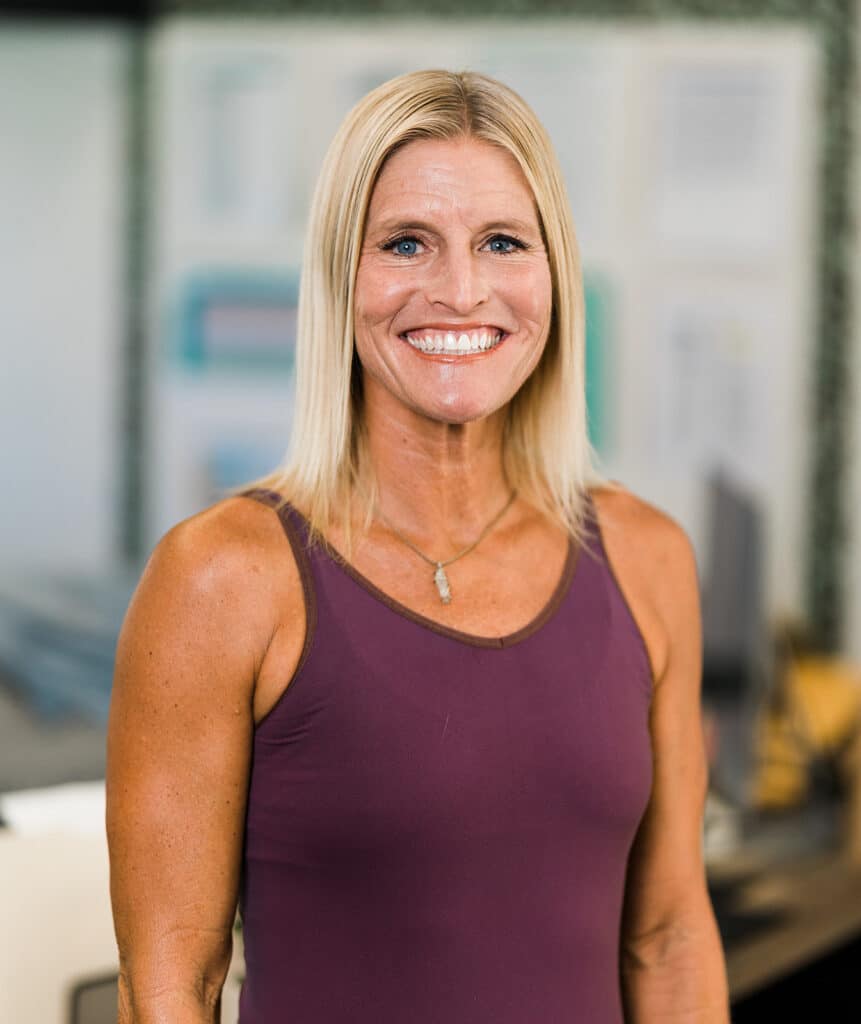 Lauren Macioce is the dance teacher at Adelante and was previously the PE teacher for 12 years. Lauren was born and raised in Ventura, California. She graduated from UC Santa Cruz with a BA in American Studies and finished her teaching credential with Cal State Teach. She is married to Michael Macioce with whom she has two daughters, Isabella and Gianna. Lauren is a natural advocate for a highly active lifestyle who shares her enthusiasm for athletics, dance and playful activity with all of the students and the whole Adelante community. She teaches Zumba four days a week and is looking forward to offering Zumba to the Adelante community. You will often find her dancing at recess with the kids and can't wait to show off her students at the end of the year show!
Jose Sandoval-Buzo is our newest Physical Education teacher. Although this is only his second year as the Physical Education Teacher, he is not new to the Adelante community since he has been involved for many years. In previous years, Jose served the Adelante families as the Site Coordinator for the After-School Program and has supported various grades as an Instructional Aid. Jose received his Bachelor's degree in Sociology from CSU Los Angeles with the goal of mastering in the field of Education.
Jose's true passion for teaching sparked from a combination of different reasons. He was born and raised in Tijuana, Mexico, where he was exposed to many social problems; among them, the lack of a good quality early education. Growing up in a difficult setting, he learned the importance and impact of positive role models. For these reasons, Jose wants to empower and inspire students to become the best version of themselves. Lastly, Jose feels very fortunate to be able to combine both of his biggest passions in life– teaching and physical activity to his professional career.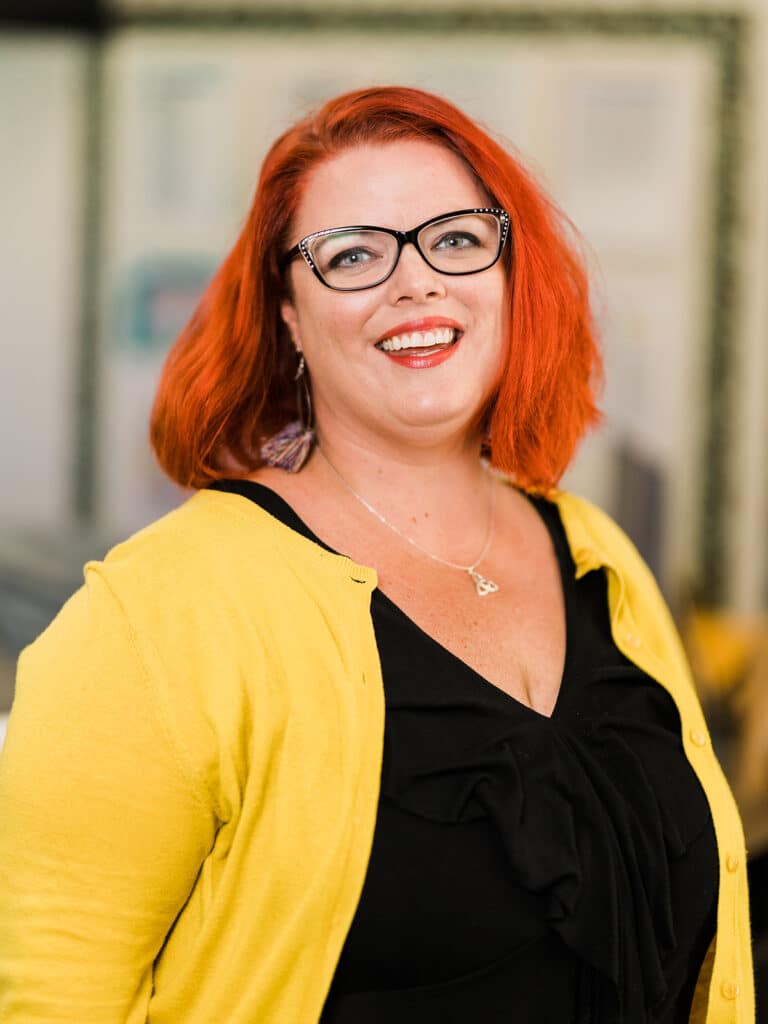 "Art was so important to me as child and I was lucky enough to grow up in a family that believed in the value of raising creative thinkers. Through art we learn to be open minded, think critically, appreciate the beauty of the things around us, dream big and always maintain our childlike sense of wonder."
Amber O'Rourke grew up in Watsonville, California and moved to Santa Barbara during the summer of 2003. She attended SBCC before transferring to the University of California, Santa Barbara where she graduated with a Bachelor of Arts degree in Studio Art. Since graduating she has had the pleasure of teaching art through the iCAN program at several Santa Barbara elementary schools including Harding University Partnership School and Santa Barbara Community Academy. Amber has a passion for teaching children to express themselves through creative art and truly believes that art education helps aid children in their journey to becoming well-rounded, balanced individuals. Amber is a painter, avid reader, animal lover and live music enthusiast. She finds artistic inspiration in a wide variety of artists such as Mark Rothko, Gustav Klimt and Paul Klee.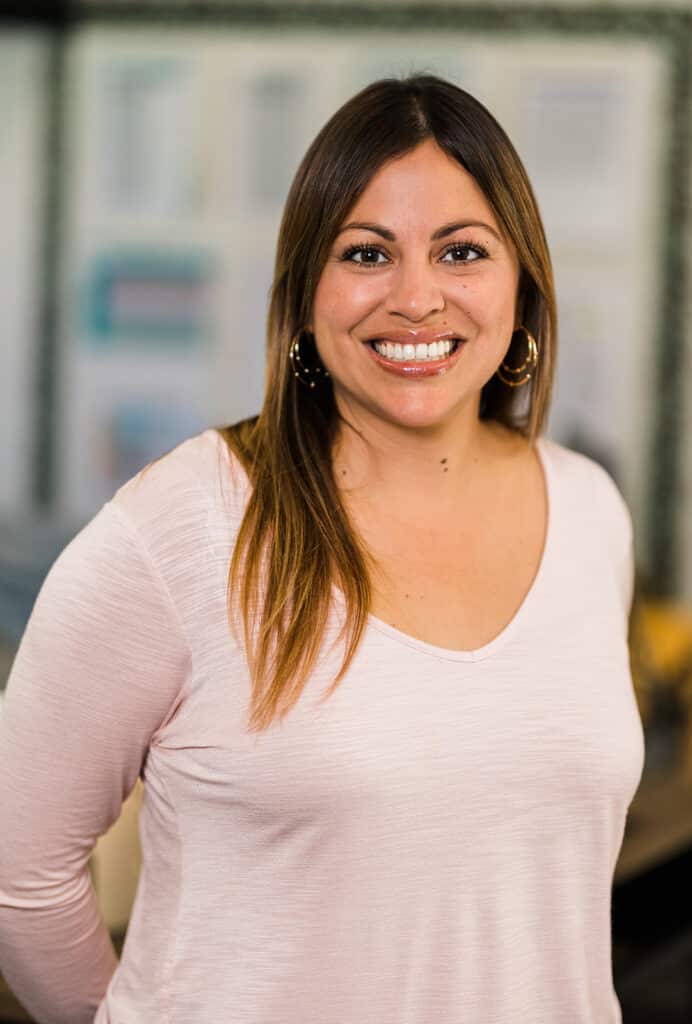 Sandra Limón joined the Adelante Charter School community in March of 2017. Sandra was born and raised in Inglewood, California where she was first introduced to music at a very early age, having had the opportunity to participate in her father's Spanish parish choir at the age of 4, while learning to play the piano at the age of 6. Sandra's passion for music continued into UCLA where she completed her Bachelor of Arts in Music History (2007). Upon receiving her Bachelor's, Sandra returned to the South Bay, opening a piano studio for students of all ages while also becoming St. Joseph School's Music Teacher for nearly 10 years. During her time in Adelante, Sandra has formed our school's first choir and has started a performing arts program along with the specialist teachers. She continues to find ways to have the school's music performances be inclusive and culturally sensitive to our school community. Sandra is passionate about creating a positive learning environment revolving around Music Theory, Music Performance and Music History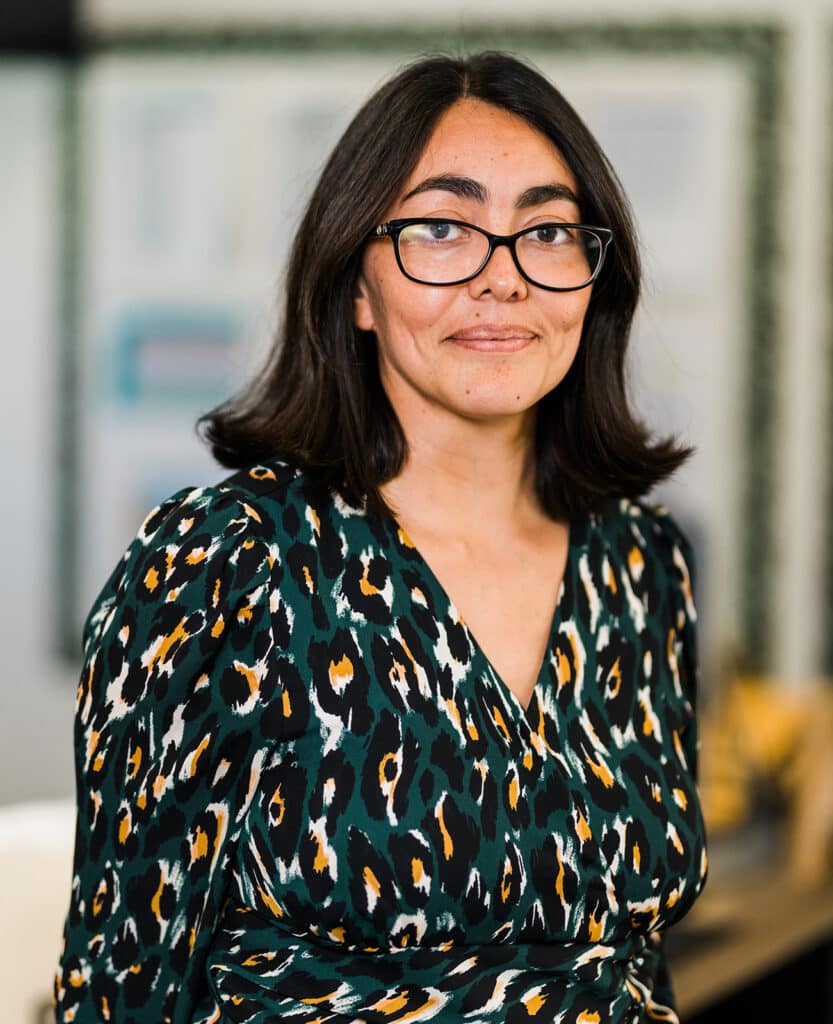 Leticia Lemus is the special education teacher and joined the staff in 2018. She was born in Michoacan, Mexico where she spent six and a half years before moving to Santa Paula, California. Ms. Lemus is the oldest of five and grew up in a Spanish speaking household. From an early age, she realized the importance of being bilingual as well as that of pursuing a higher education. She learned that her bilingualism bridged many gaps between her parents and English-only speakers. For that reason, she was inspired to pursue a career where she could use her native language to continue bridging gaps. In high school, after meeting a teacher that helped her realize her true potential, Ms. Lemus knew that becoming a teacher was her calling. With dedication, she got her B.A. at UC Santa Barbara and finished her Education Specialist and Multiple Subject credentials at Antioch University, Santa Barbara. Prior to pursuing her teaching credential, Ms. Lemus worked in various school settings in Santa Barbara, Goleta, and Montecito. Those experiences shaped her philosophy of education. She is dedicated to creating a safe and caring environment conducive to learning; she believes that students learn best when they feel safe and cared for. She has high expectations for all students and believes that teamwork amongst students, families, teachers, and support providers is a critical component in developing a comprehensive support system which nurtures students' academic and socio-emotional well-being. Ms. Lemus is honored to be a part of a school community that works tirelessly to create a more just and equitable society.
Luis Correa, psychologist & Sped Coordinator joined the Adelante Charter School community in the summer of 2020. He was born in Santa Ana, California and raised in Moreno Valley, California. After high school, he attended California State University, San Bernardino and graduated with a Bachelor's in Biological Psychology. During undergrad, I worked as a Behavioral Instructor, Instructional Aide, and Substitute Teacher. During his time working with students, he developed a passion for helping and supporting students with special needs. This led him to attend graduate school and get his Master's degree in School Psychology and Pupil Personnel Services credential so that he could turn his passion into reality and help students succeed academically, social-emotionally, and behaviorally.
As a Bilingual, and an English Language Learner he has faced several challenges that came with the process of learning two languages both in school and at home. These experiences helped shape his career pathway towards being a Bilingual School Psychologist, focusing on helping students who came from culturally and/or linguistically diverse backgrounds. That is why his core values and beliefs align with the values that Adelante has adopted from César E. Chávez such as those of service to others, a preference to help the needy, determination, non-violence, and acceptance of all people in order to empower and create a socially-just community. As a School Psychologist, he will wear many hats around the school, but his primary roles and responsibilities will be as an assessor, consultant, prevention and intervention specialist, and counselor.
Michelle Alferez, MS, CCC-SLP, is an ASHA-certified Bilingual (English/Spanish) Speech-Language Pathologist (Logopeda) who joined the Adelante community in 2021. She was born and raised in Santa Ana, CA, where she received a bilingual education at a dual-language charter school similar to Adelante. This experience, coupled with various years of AP Spanish courses and living in a bilingual household, allowed her to maintain and develop her Spanish language skills. Upon high school graduation, Ms. Alferez attended UCSB, and it was actually there that she came across the Adelante Charter School, as she was the only bilingual tutor for UCSB's America Reads Tutoring Program and was placed at Adelante Charter to help encourage kids to read. After one year of helping at the school, she realized the importance of dual-language schools and bilingual educators as she witnessed first-hand how a dual-language immersion school was a medium for cultural and linguistic appreciation, respect, and awareness.
Ms. Alferez completed her B.A. at UC Santa Barbara in Global Studies and Feminist Studies with a minor in Portuguese in 2013 (being bilingual wasn't enough for her brain).Her junior year, she was able to study abroad in Rio de Janeiro Brazil, as she studied Portuguese language. Upon graduating, she explored multiple educational roles and became intrigued by speech therapy. She then pursued a post-baccalaureate in Communication Sciences and Disorders in 2015. In 2019, she returned to school for her M.S. in Communication Sciences & Disorders from Chapman University. She is a proud 2019 recipient of the Santa Barbara Scholarship Foundation CHISPAS Scholarship, a scholarship for Bilingual Speech-Language Pathologist graduate students, as she makes up only 8% of the Speech-Language Pathologists nationwide. Her life mission is to be able to provide access to culturally and linguistically appropriate speech services and resources to bilingual students and families to counter the over-identification and under-identification of bilingual students in the schools.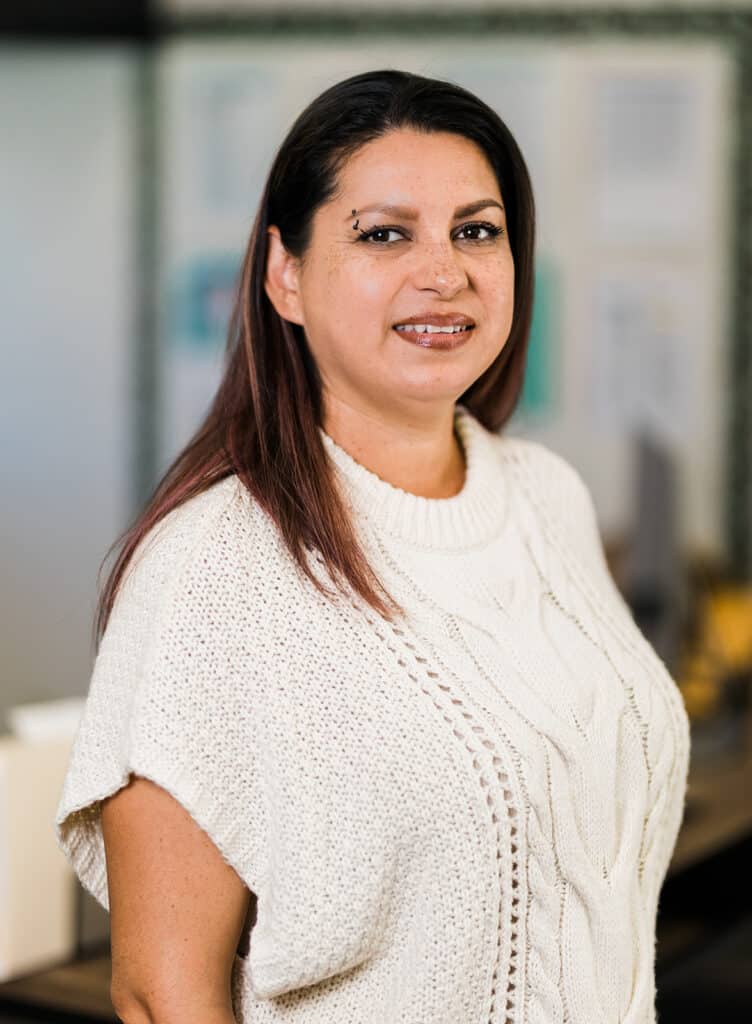 Elizabeth Servin, School Counselor- Bio coming soon